SKU: G14422-BK
Regular price
$149.99 CAD
Regular price
$149.99 CAD
Sale price
$149.99 CAD
Unit price
per
Sale
Sold out
Finally, an exercise mat for those active people on the go!
Ideal for home use. Soft but highly absorbent mat. Great for stretching, rolling and kids activities
Perfect for Yoga, Pilates, warm-ups, stretching, rehabilitation exercises, conditioning and mobility work, Calisthenics, and more!
Oh, and if you don't feel like working out, just prop it up to make a really cool fort!
The comfortable, but strong high-density foam padding is engineered to keep its shape over time.

A highly durable, anti-slip vinyl shell, sourced from vinyl manufacturers with a reputation for quality. And at 40 ounces per linear yard, we offer one of the strongest products on the market.
 Specs
2 lb close cell polyethylene foam padding with 100% density.
High quality, 19 oz. fire retardant vinyl shell.

2" Velcro on two sides or four sides.
2 feet folding sections.
100% Canadian made, and all materials are produced in Canada!
2 Sections
***DISCOUNTS OF 5 OR MORE PIECES***
As folding mats are custom ordered, please allow approximately 4 weeks for production. Please contact us for further details.
Due to the size and weight of this item, additional shipping charges will apply. This item does not qualify for Free Shipping
Shipping & Returns

Free Shipping/ Oversized items

Retail orders only.
Minimum order $149.99 before tax
Orders within Canada

CANADA POST EXPEDITED ONLY
Some destinations do not qualify - call to see if you qualify. Oversized and heavy items do not apply and may incur additional shipping charges.

Including, but not limited to:

NO FREE SHIPPING ON ALL MATS AND ACCESSORIES
FlexiRoll, puzzle mats, tatami, crash pads, landing mats, wall mats, folding mats, mat cleaners, repair kits, subfloor cubes, edge sealer, mat tape etc.

NO FREE SHIPPING ON HEAVY AND OVERSIZED ITEMS
Body Opponent Bag, Wavemaster, Ultimate conditioning bag, ground and pound target, heavy bags, medicine balls, throwing dummy, wing chun dummy, medicine ball stand, heavy bag stand, kettle bells, kettle bell rack, large kick shields, Versaflex, weight vests etc.

*The above items are oversized and will require additional shipping.

Call for details or to confirm shipping fees. 1-800-586-5836

---

Shipping Your Order

Please make sure that your BILLING and SHIPPING addresses match.  Otherwise, your order will be rejected and refunded by our computer system. If you require different billing and shipping addresses, please call us a 1 (800) 586-5836, and we can take care of the order manually for you.

Orders are shipped according to the weight of the shipment. Orders shipped within Canada should arrive within 1-7 business days. International Orders will be shipped by Canada Post at the calculated rate. Orders made before 11:00 am, Eastern Time, will be sent that day. Orders made after 11:00 am or on the weekend will be shipped the following business day. Please note shipping times are not guaranteed. 

Shipments may require extra shipping charges not shown on a web invoice. If this is the case for a given product it will be listed on the product page. This is a rare occurrence and applies to shipments of excessive weight or volume, which requires shipping to be calculated manually. You will be contacted to agree with any changes in shipping charges.

---

Return Information

Please contact our Customer Service Department within 24 hours if there is a problem with the order you received. All returns must be made within 30 days of your purchase.

Unopened products can be returned for a full refund of the purchase price. Products must be in original new condition, include complete packaging, all tags and be free from odors. Products must be shipped back to Hatashita International at the customers' expense. All merchandise must be insured properly by the customer. Refunds will be issued upon receipt of the returned products. Shipping charges cannot be refunded. If items are not insured properly and get lost or damaged when returned, we cannot grant refunds. Prior to returning the item please contact us so we may confirm the return.

Return address:

HATASHITA INTERNATIONAL
134 Dearborn Place,
Waterloo, ON, N2J 4N5
Canada

---

Final Sale Items

All HAYABUSA, VENUM, SEISHIN, BAD BOY and Veni Vidi Vici (VVV) items have been discontinued in our store.

These items are FINAL SALE, so the return of it will not be accepted.

---

Damaged Shipments

While it is very rare, sometimes shipments are damaged during transit. Claims for damaged goods take time and proper documentation. Damaged or shorted shipments must be reported within 5 days of receiving the shipment in order to start the claim process. It is the responsibility of the receiver to inspect the shipment in its entirety before signing off on the shipment. In the rare case there is damage or a shortage it must be clearly noted and signed for by the driver as well as the receiver on the delivery paperwork. The paperwork must be submitted along with photos within the 5 day time frame.

Failure to provide the necessary documents will result in an incomplete claim and will not be accepted by the delivery company.
Share
Gi's Sizing Charts

Sizing Charts

Below are the size charts provided by manufacturers. Allow for slight variances in sizing provided. Some uniforms are not pre-shrunk and you should allow for shrinkage. Check the item's listing for shrinkage information. If you have any questions about sizing, speak to your instructor or call 1-800-586-5836 BEFORE placing your order.

---

Atama Fuji Hayabusa Kuma Macho Mizuno Reevo Tatami Fightwear Twins

---

 

Atama

Single Weave - Mudial #9

| | | |
| --- | --- | --- |
| Size | Height | Weight |
| A1 | 5'2 - 5'5 | 110 - 145 lbs. |
| A2 | 5'5 - 5'9 | 145 -175 lbs. |
| A3 | 5'9 - 6'1 | 175 - 210 lbs. |
| A4 | 6'2 - 6'5 | 210 - 255 lbs. |
| A5 | 6'0 - 6'6 | 255 - 305 lbs. |

Top

---

Atama

BJJ Rank Belts

| | |
| --- | --- |
| Waist Size | Belt Size |
| 28" - 30" | A1 |
| 31" - 33" | A2 |
| 34" - 36" | A3 |
| 37" - 40" | A4 |

Top

---

Fuji

Karate - TKD - Single Weave

| | | |
| --- | --- | --- |
| Size  | Height Ft.  | Weight Lbs.  |
| 0000 | < 3'6 | - - |
| 000 | < 4'0 | - - |
| 00 | 4'0 - 4'4 | - - |
| 0 | 4'4 - 4'6 | - - |
| 1 | 4'6 - 4'9 | - - |
| 2 | 4'10 - 5'3 | 110 - 135 lbs. |
| 3 | 5'2 - 5'7 | 135 - 160 lbs. |
| 4 | 5'6 - 5'11 | 160 -190 lbs. |
| 5 | 5'10 - 6'3 | 190 - 220 lbs. |
| 6 | 6'2 - 6'6 | 210 - 250 lbs. |
| 7 | 6'3 - 6'7 | 230 - 260 lbs. |
| 8 | 6'4 - 6'8 | 250 - 270 lbs |

Top

---

Fuji

Tokai Judogi

| | | | | | | | |
| --- | --- | --- | --- | --- | --- | --- | --- |
| Size | A | B | C | D | E | F | G |
| 2 | 142 | 72 | 52 | 17 | 90 | 45 | 21 |
| 2.5 | 147 | 75 | 52 | 18 | 92 | 47 | 21 |
| 3 | 152 | 78 | 54 | 18 | 94 | 49 | 22 |
| 3.5 | 156 | 80 | 56 | 19 | 98 | 51 | 23 |
| 4 | 160 | 82 | 58 | 19 | 101 | 52 | 24 |
| 4.5 | 164 | 84 | 60 | 19 | 103 | 55 | 24 |
| 5 | 168 | 86 | 62 | 20 | 106 | 57 | 25 |
| 5.5 | 172 | 89 | 65 | 20 | 109 | 59 | 25 |
| 6 | 176 | 92 | 68 | 21 | 111 | 61 | 26 |
| 6.5 | 180 | 95 | 70 | 21 | 113 | 63 | 26 |
| 7 | 184 | 98 | 72 | 22 | 115 | 65 | 27 |
| 7.5 | 185 | 99 | 74 | 22 | 116 | 67 | 27 |

Top

---

Fuji

Brazilian Jiu Jitsu

| | | |
| --- | --- | --- |
| Size | Height | Weight |
| C00 | 4'0" to 4'3" | - - - |
| C0 | 4'4" to 4'6" | - - - |
| C1 | 4'7" to 4'10" | - - - |
| C2 | 4'11" to 5'1" | < 110lbs. |
| A1 | 5'1" to 5'5" | 115 - 150 lbs. |
| A2 | 5'6" to 5'9" | 145 - 180 lbs. |
| A3 | 5'9" to 6'1" | 175 - 205 lbs. |
| A4 | 6'1" to 6'4" | 200 - 240 lbs. |
| A5 | 6'4" to 6'7" | 235 - 275 lbs. |
| A6 | 6'6" + | 265 - 300 lbs. |

Top

---

Fuji

Rank Belts

| | |
| --- | --- |
| Size | Length |
| C00-BJJ | 78" |
| C0-BJJ | 82" |
| C1-BJJ | 86" |
| C2-BJJ | 90" |
| C3-BJJ | 97" |
| C4-BJJ | 104" |
| C5-BJJ | 113" |
| 00 | 79" |
| 0 | 82" |
| 1 | 84" |
| 2 | 89" |
| 3 | 96" |
| 4 | 105" |
| 5 | 113" |
| 6 | 120" |
| 7 | 130" |
| 8 | 136" |

Top 

---

Hayabusa

Goorudo - Shinju

| | | | | | | |
| --- | --- | --- | --- | --- | --- | --- |
| Size  | A | B | C | D | F | G |
| A1 | 5'4 - 5'8 | 140 - 165 | 62" | 23" | 19" | 38.5" |
| A2 | 5'8 - 5'11 | 165 - 190 | 65" | 24" | 20" | 40" |
| A3 | 5'11 - 6'2 | 190 - 215 | 68" | 25" | 21" | 42" |
| A4 | 6'2 - 6'5 | 215 - 240 | 71" | 26" | 22" | 44" |

Shinju Female

| | | | | | | | |
| --- | --- | --- | --- | --- | --- | --- | --- |
| Size  | Height | Weight | C | D | E | F | G |
| F0 | 4'7 - 5'0 | 80-100 lbs. | 57" | 19" | 27" | 16" | 36" |
| F1 | 5'0 - 5'3 | 100-120 lbs. | 59" | 20" | 28" | 16.5" | 37" |
| F2 | 5'3 - 5'6 | 120-140 lbs. | 61" | 21" | 29" | 17" | 38" |
| F3 | 5'6 - 5'9 | 140-170 lbs. | 63" | 22" | 30" | 17.5" | 39" |
| F4 | 5'9 - 6'0 | 170-200 lbs. | 65" | 23" | 31" | 18" | 40" |

Top

---

Kuma

Cloth Groin Guard

| | |
| --- | --- |
| Size | Waist |
| Child Small | 20" |
| Child Medium | 22" |
| Child Large | 24" |
| Small | 24" |
| Medium | 26" |
| Large | 28" |
| Extra Large | 30" |

Top 

---

Macho

Sparring Head Gear

| | | | |
| --- | --- | --- | --- |
| Size | Circum. Inch | Circum. CM | Hat Size |
| Youth | 18" - 19" | 45 - 49.5  | 6 1/2" |
| Small | 19.5" - 20.5" | 49.5 - 52 | 6 5/8" |
| Medium | 21" - 22" | 53.5 - 56 | 6 3/4 - 7" |
| Large | 21.5" - 23" | 57 - 58.5 | 7 1/8 - 7 5/8" |
| Extra Large | 23.5" - 24" | 59.5 - 61 | 7 1/2 - 7 5/8" |
| XX Large | 24.5" - 25" | 62 - 63.5 | 7 3/4 - 8" |

Top

---

Macho

Sparring Foot pads

| | | | | |
| --- | --- | --- | --- | --- |
| Size | Length Inch | Length CM | Shoe Size | Euro Shoe  |
| Child Sml | 7 3/8" - 7 7/8" | 18 - 20 cm | 13.5 - 2 | 33 |
| Child Med | 4 7/8" - 8 3/8" | 20 - 21 cm | 2.5 - 3.5 | 34 - 35 |
| Child Lg | 8 3/8" - 9" | 21 - 22 cm | 4 - 5 | 36 - 37 |
| Small | 9" - 9 1/2" | 22 - 24 cm | 5.5 - 6.5 | 38 - 39 |
| Medium | 9 1/2" - 10" | 24 - 25 cm | 7 - 8 | 40 - 41 |
| Large | 10" - 10 3/4" | 25 - 27 cm | 8.5 - 10.5 | 42 - 44 |
| Extra Large | 10 3/4" - 11 1/2" | 27 - 29 | 11 - 13 | 45 - 48 |
| XX Large | 11 1/2" - 12 1/4" | 29 - 31 | 13 - 14.5 | 49 - 52 |

Top 

---

Macho

Sparring Hand Pads

| | | |
| --- | --- | --- |
| Size | Hand Width Inches | Hand Width CM |
| Child Small | 2.6" - 2.9" | 6.6 - 7.3 cm |
| Child Medium | 2.9" - 3.1" | 7.3 - 7.9 cm |
| Child Large | 3.1" - 3.25" | 7.9 - 8.25 cm |
| Small | 3.25" - 3.4" | 8.25 - 8.6 cm |
| Medium | 3.4" - 3.6" | 8.6 - 9.1 cm |
| Large | 3.6" - 3.75" | 9.2 - 9.5 cm |
| Extra Large | 3.75" - 3.9" | 9.5 - 9.9 cm |
| XX Large | 3.9" - 4.1" | 10 - 10.4 cm |

Top 

---

Macho

Hogu

| | | |
| --- | --- | --- |
| Size | Height | Weight |
| C00 | 4'0" to 4'3" | - - - |
| C0 | 4'4" to 4'6" | - - - |
| C1 | 4'7" to 4'10" | - - - |
| C2 | 4'11" to 5'1" | < 110lbs. |
| A1 | 5'1" to 5'5" | 115 - 150 lbs. |
| A2 | 5'6" to 5'9" | 145 - 180 lbs. |
| A3 | 5'9" to 6'1" | 175 - 205 lbs. |
| A4 | 6'1" to 6'4" | 200 - 240 lbs. |
| A5 | 6'4" to 6'7" | 235 - 275 lbs. |
| A6 | 6'6" + | 265 - 300 lbs. |

Top

---

Mizuno

Yusho Elite 2.0 IJF

| | | |
| --- | --- | --- |
| Gi Size | Weight | Height |
| 1 | 115 -130 lbs | 5'1 - 5'4 |
| 1.5 | 125 - 145 lbs | 5'3 - 5'6 |
| 2 | 145 - 165 lbs | 5'4 - 5'8 |
| 2.5 | 150 - 175 lbs | 5'5 - 5'10 |
| 3 | 160 - 180 lbs | 5'7 - 5'11 |
| 3.5 | 170 - 200 lbs | 5'8 - 6'0 |
| 4 | 180 - 210 lbs | 5'9 - 6'1 |
| 4.5 | 185 - 220 lbs | 5'10 - 6'2 |
| 5 | 190 - 225 lbs | 5'11 - 6'3 |
| 5.5 | 200 - 240 lbs | 6'0 - 6'3 |
| 6 | 220 - 250 lbs | 6'0 - 6'4 |

Top

---

Mizuno

Silver IJF black belts

 

---

Reevo

Aerolight BJJ

| | | | | | | | |
| --- | --- | --- | --- | --- | --- | --- | --- |
| Size | A | B | C | D | E | F | G |
| A1 | 152 | 63 | 54 | 16 | 93 | 50 | 22 |
| A2 | 155 | 64 | 56 | 17 | 100 | 53 | 22.5 |
| A3 | 163 | 69 | 58 | 18 | 102 | 54 | 25.5 |
| A4 | 172 | 77 | 63 | 19.5 | 104 | 56 | 25.5 |
| A5 | 180 | 78 | 74 | 21 | 109 | 58 | 25.5 |

Top 

---

Reevo

Guard/Oma Plata

| | | |
| --- | --- | --- |
| Size | Height | Weight |
| C00 | 4'0" to 4'3" | - - - |
| C0 | 4'4" to 4'6" | - - - |
| C1 | 4'7" to 4'10" | - - - |
| C2 | 4'11" to 5'1" | < 110lbs. |
| A1 | 5'1" to 5'5" | 115 - 150 lbs. |
| A2 | 5'6" to 5'9" | 145 - 180 lbs. |
| A3 | 5'9" to 6'1" | 175 - 205 lbs. |
| A4 | 6'1" to 6'4" | 200 - 240 lbs. |
| A5 | 6'4" to 6'7" | 235 - 275 lbs. |
| A6 | 6'6" + | 265 - 300 lbs. |

Top

 

Reevo

Aerolight BJJ V2

---

Reevo

BJJ Belts

| | |
| --- | --- |
| Size | Length |
| A1 | 100" |
| A2 | 112" |
| A3 | 118" |
| A4 | 124" |
| A5 | 140" |
| A6 | 160" |

Top

---

Reevo

Shorts

| | |
| --- | --- |
| Waist Size | Shorts Size |
| 28 - 30 | Small |
| 32 - 34 | Medium |
| 36 - 38 | Large |
| 40 - 42 | Extra Large |

Top

---

Tatami Fightwear

Nova BJJ

| | | | | | | |
| --- | --- | --- | --- | --- | --- | --- |
|   | A | B | C | E | F | Weight Kg |
| A1 | 161 | 76 | 54 | 93 | 58 | 55 - 75 |
| A2 | 168 | 80 | 56 | 95 | 61 | 70 - 90 |
| A3 | 175 | 83 | 60 | 100 | 64 | 90 - 105 |
| A4 | 182 | 88 | 64 | 102 | 67 | 90-125 |

Top

---

Twins

Muay Thai Shorts

| | | | | | | |
| --- | --- | --- | --- | --- | --- | --- |
| Size  | Length-In | Length-Cm | Waist-In | Waist-Cm | Weight-Lbs | Weight-Kg |
| Small | 13 | 33 | 26 | 66 | 92 - 108 | 42 - 49 |
| Medium | 14 | 35 | 28 | 71 | 108 - 126 | 49 - 57 |
| Large | 15 | 38 | 30 | 76 | 126 - 143 | 57 - 65 |
| XLarge | 16 | 40 | 32 | 81 | 143 - 158 | 65 - 72 |
| XXLarge | 17 | 43 | 34 | 86 | 158 - 176 | 72 - 80 |

Top 

---
View full details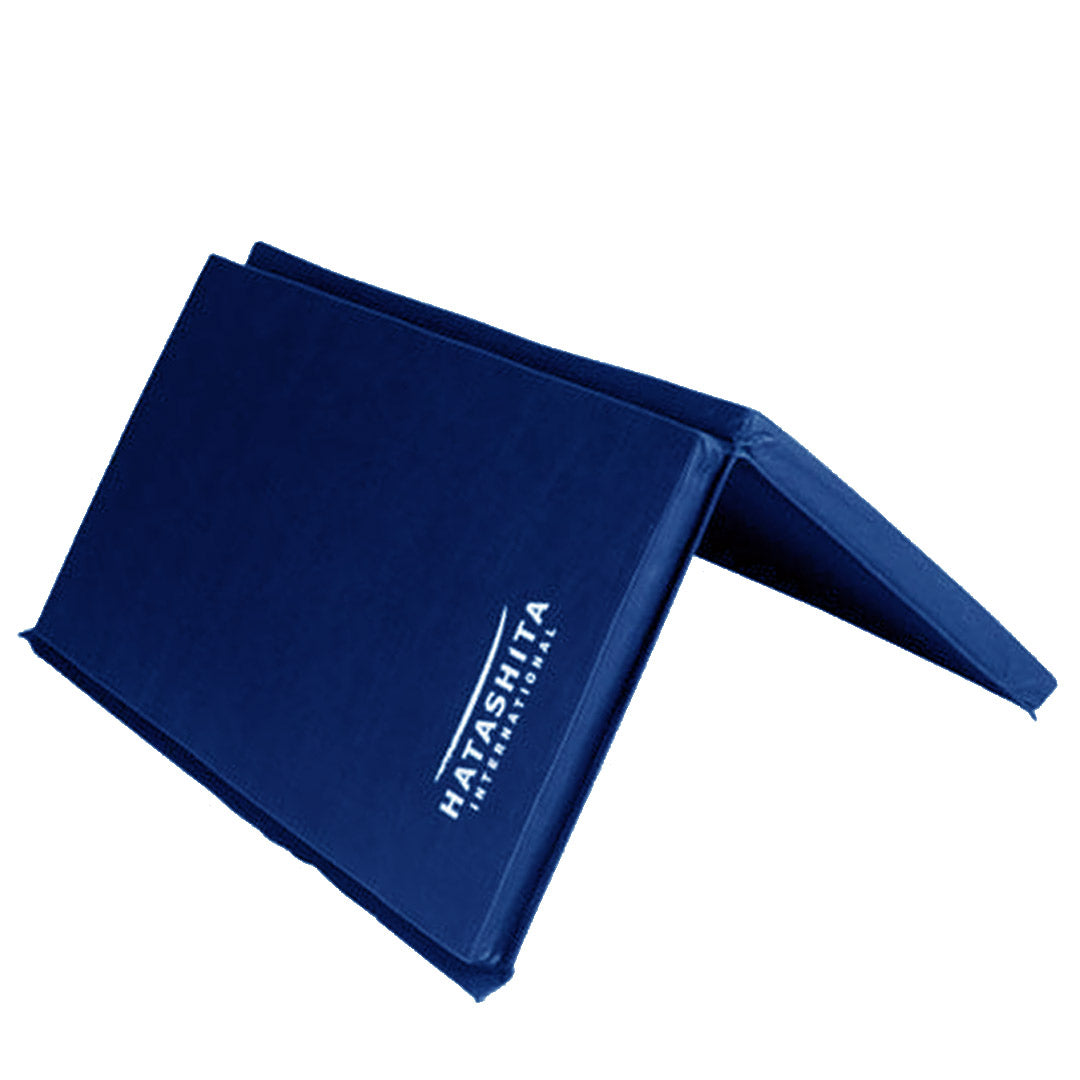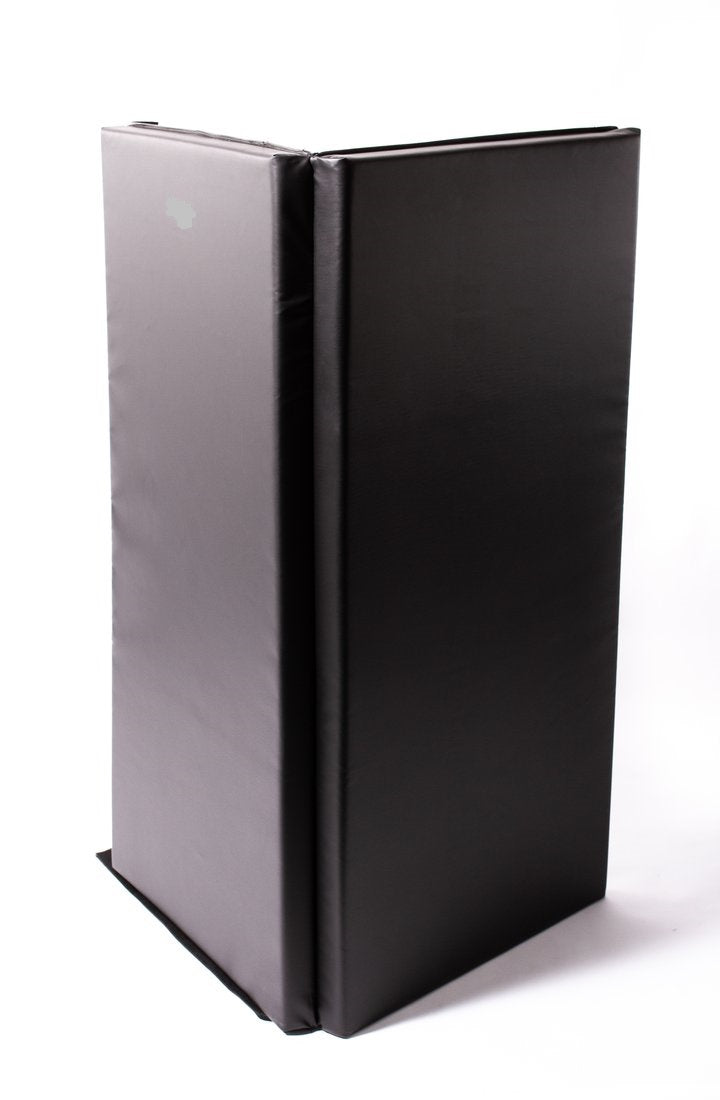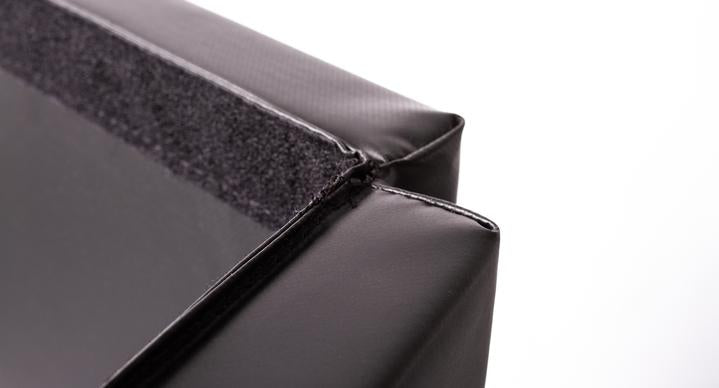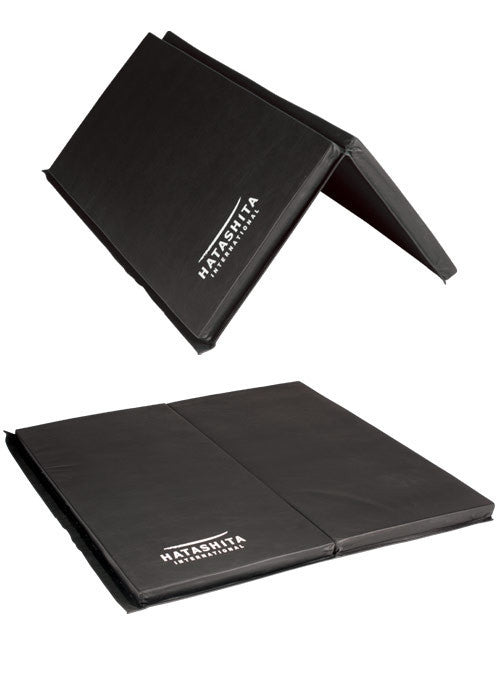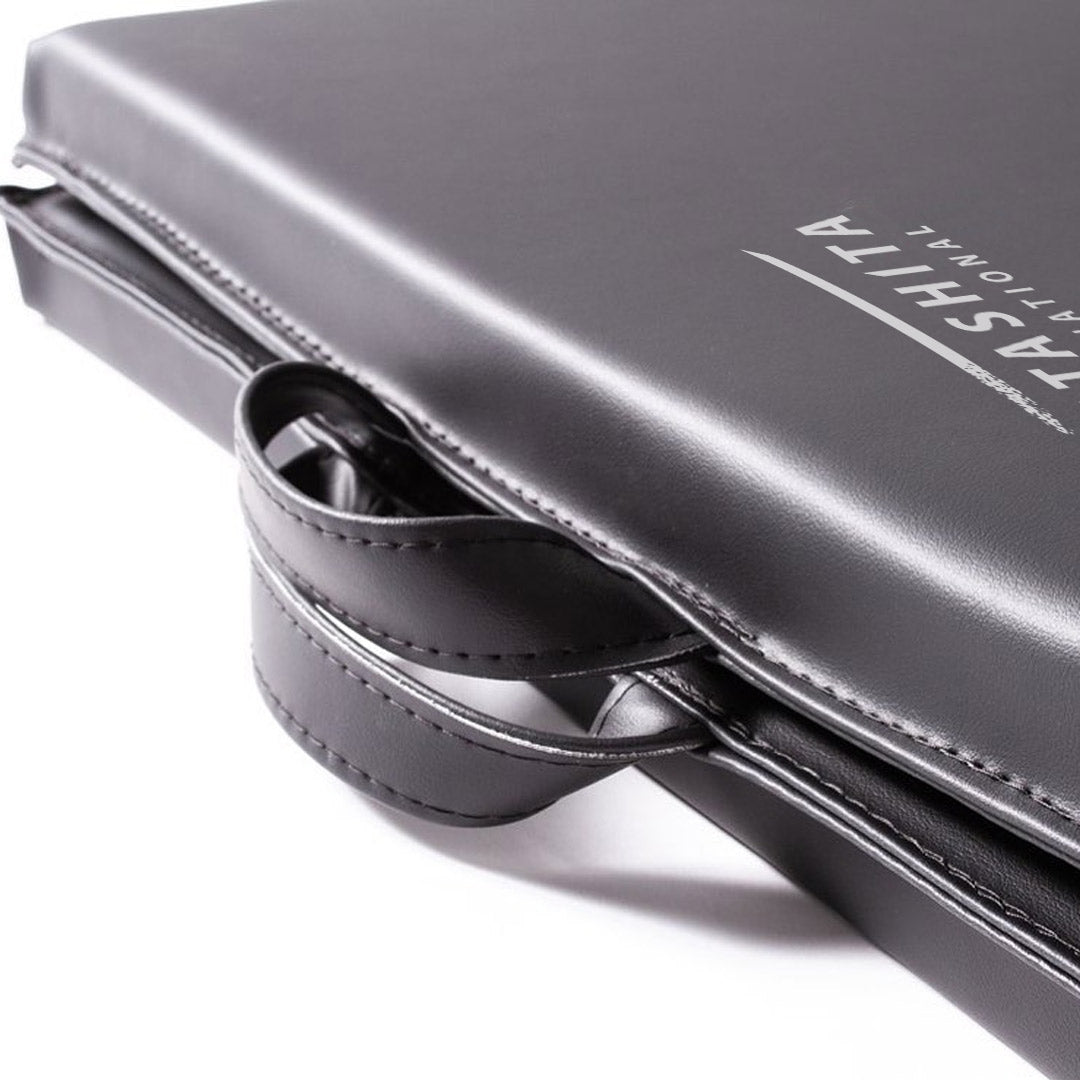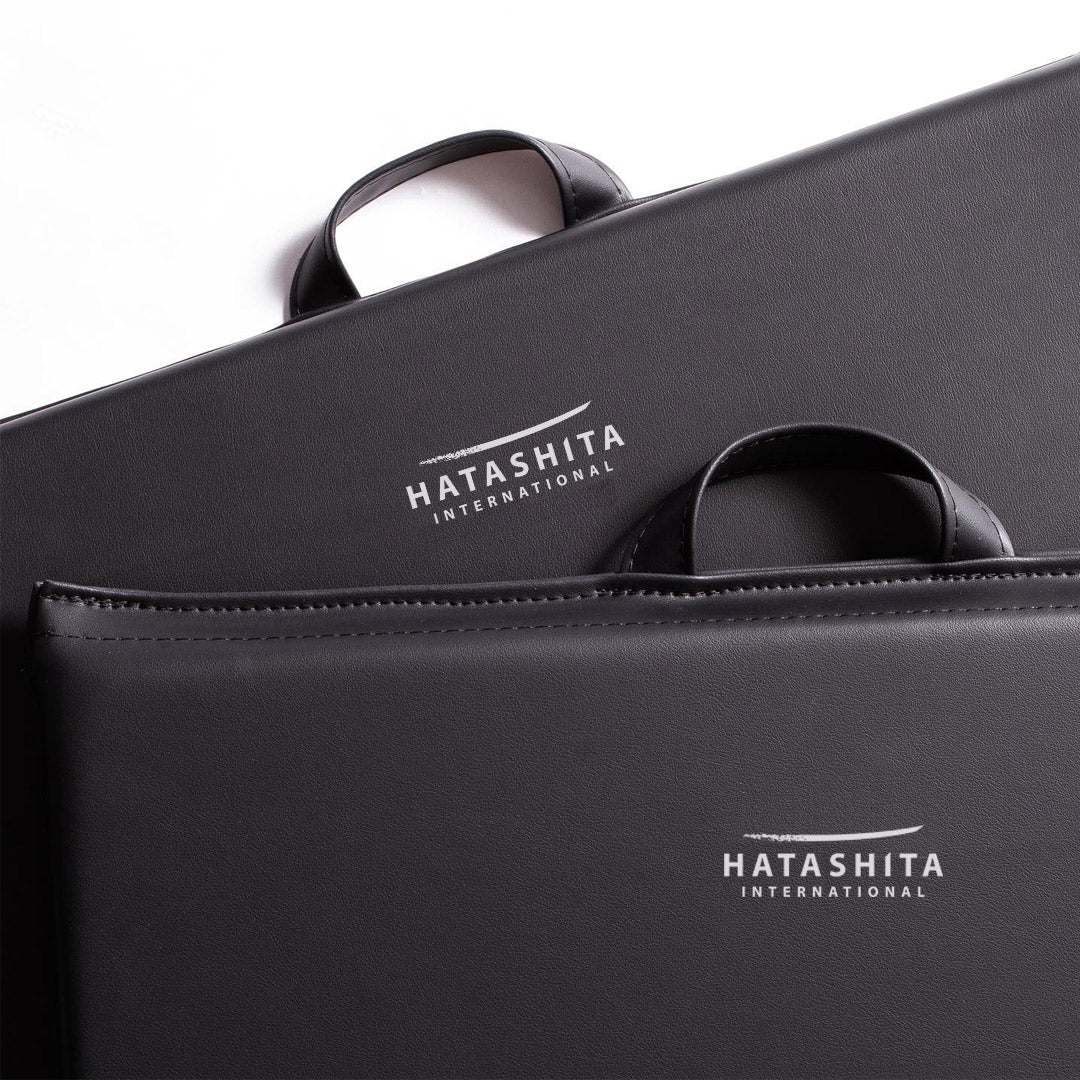 Amazing
Both customer service and product quality is superior